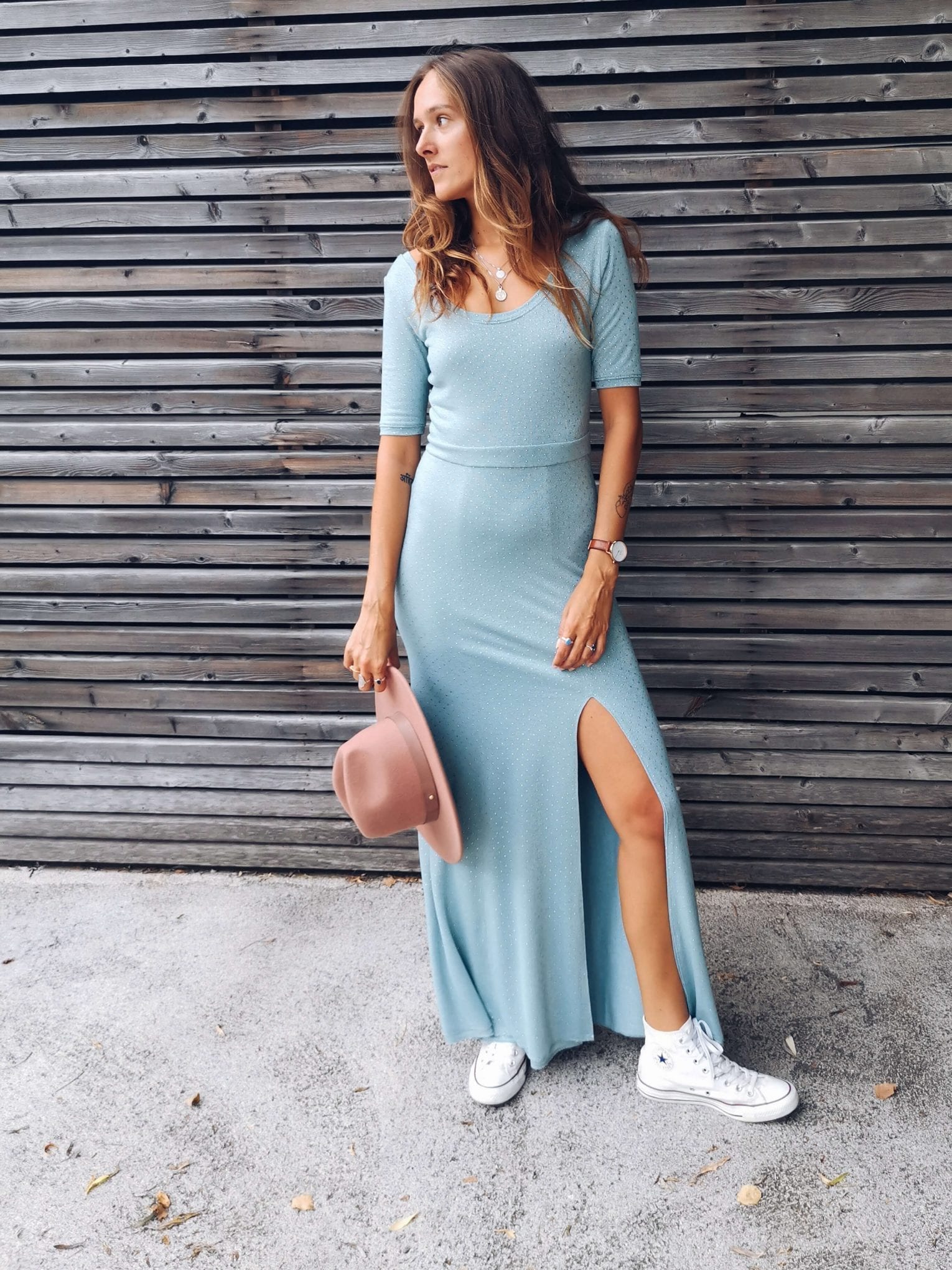 ninaluba Mint DRESS in Shimmering Jersey with little Silver Dots.
For order please contact us at nina@ninaluba.com
For accessories please visit our Etsy Shop.
This time my model was Katarina Tavčar, a girl with many talents and loves. From yoga to macrame and indigo and back to one looks-like-a-wolf-but-it's-actually-a-dog creature named Shiva (which I absolutely adore) and of course her One and Only Love, David.